The Startup Magazine Career Guide: How to Pick the Right One?
4 min read
Choosing a career is one of the most important decisions in a person's life. No matter what stage of life you choose a career, it is always a serious decision. If you have just graduated from high school, this is an important time in your life, because everything will depend on the career you choose. The college you decide to attend, the majors you study, and the certifications or specializations you need are all determined based on your career choices.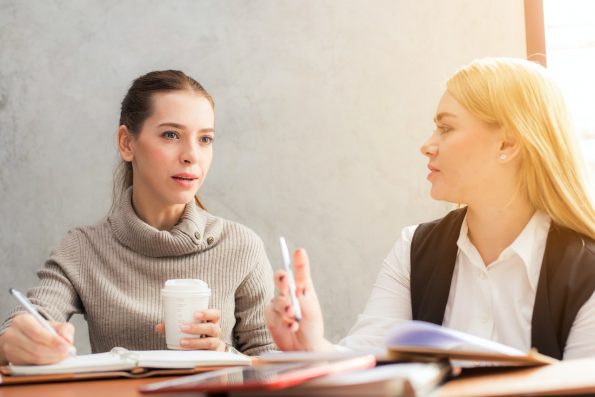 And if you're at a later stage in life when you're already working but want to change careers, you'll need to carefully decide your new career path. When choosing a career, you need to understand a few key things about yourself, as well as the job markets for different career paths.
Here is a complete career guide to help you choose the right career.
Know your skills and interests:
Self-assessment and finding your skills and interests is the first step. The career you choose must reflect your likes and dislikes. If you choose a career that requires skills you don't have, you will be at a disadvantage in your professional journey. One cannot perform satisfactorily when one does not like what they do or feels incompetent. That's why the key is to ask yourself what soft and hard skills you have and what kind of work attracts you.
For example, if you have a passion for keeping your country safe and have computer science-related skills, a career in homeland security would be the best option for you. when you look Jobs for homeland security, you'll find that with a bachelor's degree in IT, public relations, occupational safety, and even psychology, you're eligible for a job in homeland security. All you need is a master's with the right specialization education, and you'll be ready to land your new dream job.
Check out the motivating factors:
To come up with a decision about your career, you need to consider some basic motivational factors. You must know what features of the career make it attractive to you. For example, you may want to prioritize a higher-paying entry-level job when comparing different careers. Or maybe you're more focused on the work environment you'll be able to work in once you get a job in a particular career. Some people prefer a greater amount of flexibility. They prefer a career that allows them to work where and when they want.
Some basic factors to consider are salary, autonomy, benefits, work-life balance, career growth, flexibility, etc.
Job market trends vary for the same job across local, national and international job markets. So first decide whether you want to work in your locality or you want to go across the country or out of the country. Write down the career you are most inclined towards and then do your research about the market conditions for those careers. This way, you will know which roles are shrinking or expanding.
There are generally three job sectors in any job market: private, public, and nonprofit. You must decide on the field of work you like to work in and then look for job opportunities for your preferred career. However, remember that you can move from one sector to another if your needs change; This is a normal and possible thing.
Consider your lifestyle and long-term goals:
When you are choosing a career, always consider your long term aim. If you want to buy a house or start a family in the future, then obviously, a high paying career will become necessary for you. Therefore, you must look for careers with high median salaries and positive growth rates. Ask yourself if you want a stable job with many benefits or if you want to start a business for the long term and only need an entry-level job for now, etc.
Similarly, one's lifestyle is very important to ignore. You should not choose a career that is against your lifestyle. If you are a people person and like to work in teams, you may not like working from home. Some people are very social and like to meet new people through work and participate in office activities, voluntary activities etc., for them a career in social work is the best option.
The best way to make a decision is to talk to people and seek their expert opinion and advice. When you've finally narrowed down the sector you want to work in and the career you want to choose to align with your goals and priorities, it's time to ask for help from people who are already doing these types of jobs. This is the best way to get a detailed insight into the pros and cons and reality of a job. Ask your friends and family members for advice and their personal experience with specific jobs. Even if your friends' careers are completely different from your interests, it's still worth contacting them, because you might find some new interesting career options.
Another way is to talk to one Career Counsellor. Career counselors are experts who will help you find a job that will suit you best. You can also take help from the internet. You can search the job location and description for any job and you will get a deep understanding about the requirements and benefits of a job.
Conclusion
Choosing a career is one of the biggest decisions of one's life and it can be difficult and difficult. With so many study programs and career paths available, a person can easily become overwhelmed. If you are in the same position and don't know how to choose the right career, you have come to the right place. These five tips will guide you in choosing the right career.